I thought it was about time I post a review on this, since I use this everyday and it's a really good budget buy from Rimmel.
The powder is packaged in a flat pot with a clear lid. It is fairly travel friendly however sometimes the lid can come off unexpectedly but this is mainly on my dressing table anyway, so it's not a problem for me!
I usually apply this with my MAC 150, because I find it works really well just lightly dusted all over my face I don't want shine because I'm not a fan of the dewy look on me. I have the shade Sandstorm.
It blends out really well over my foundation/BB cream, and I use it more liberally on my nose, chin and forehead. I then blend it out to seal in my base make up. It claims to minimise pores, which I actually think it does. My skin definitely looks a little more airbrushed after I've used it.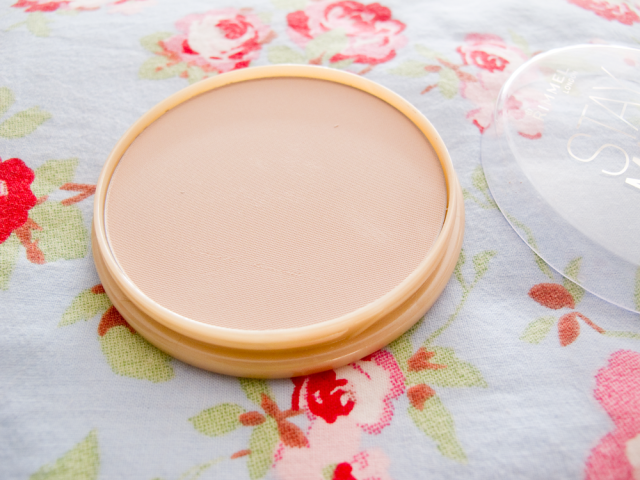 It does a great job of covering up shine and keeping my make up in place all day. In terms of lasting power, it does last for 5 hours, and then the shine slowly starts to come back.
I would really recommend this powder if you have oily skin or just want to tone down the shine of your foundation.
Available in Boots and Superdrug for £3.99
Sophie
x